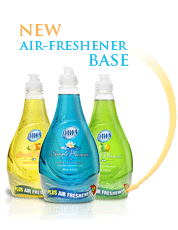 About a week ago I got a big box in the mail. There was something small wrapped up in it and it had a really strong scent. I was kind of nervous, but it turned out to be a sample of the new Dawn Simple
Pleasures
dishwashing
liquid and air freshener.
The scent I got was lemon and tangerine. I was pleased because these are two of my favorite smells. (I guess if it smelled like bacon it would be kind of gross.)

Full disclosure: They didn't know this, but I always try to buy Dawn dish soap. I think it works better than the other ones.

I really like this dish soap. It works really well. I don't think the air freshener part is necessary, but I guess they needed a new twist. I would buy it again if it were reasonably priced.
____